As we continually seek after God in this journey He has invited us into, the one lesson we never stop focusing on is the continual call to obedience. We have to be honest, it's not easy. Life is not easy. It doesn't matter if we have a cool religious title "" or not, obedience requires a daily choice to follow after Christ. 
What we have learned along the way is we don't get to know what's on the other side of obeying God. We either choose to trust Him and obey, or we find excuses not to or wait until we feel the time is safe enough to obey. For our family we have tried to the best of our ability to trust and obey even when the next steps ahead seem blurry. The result of that has been a life filled with excitement and unknowns which has resulted in this amazing opportunity to expand our church's impact with the 7-Vie-Est-Belle Café.
THANK YOU.
We always say together we can make a difference. You enable us with your prayers and financial support to multiply what God is doing here in Europe and we love being used by God!!!
COMMUNITY OF MOMS 
One major advantage and attraction we have in the cafe is our kids play room that is accessible to the clients. There are not a lot of kid friendly and family friendly cafés in Marseille and not any other in our area of town. This has gotten the attention of a lot of moms and I have been able to meet and get to know several as they keep coming back.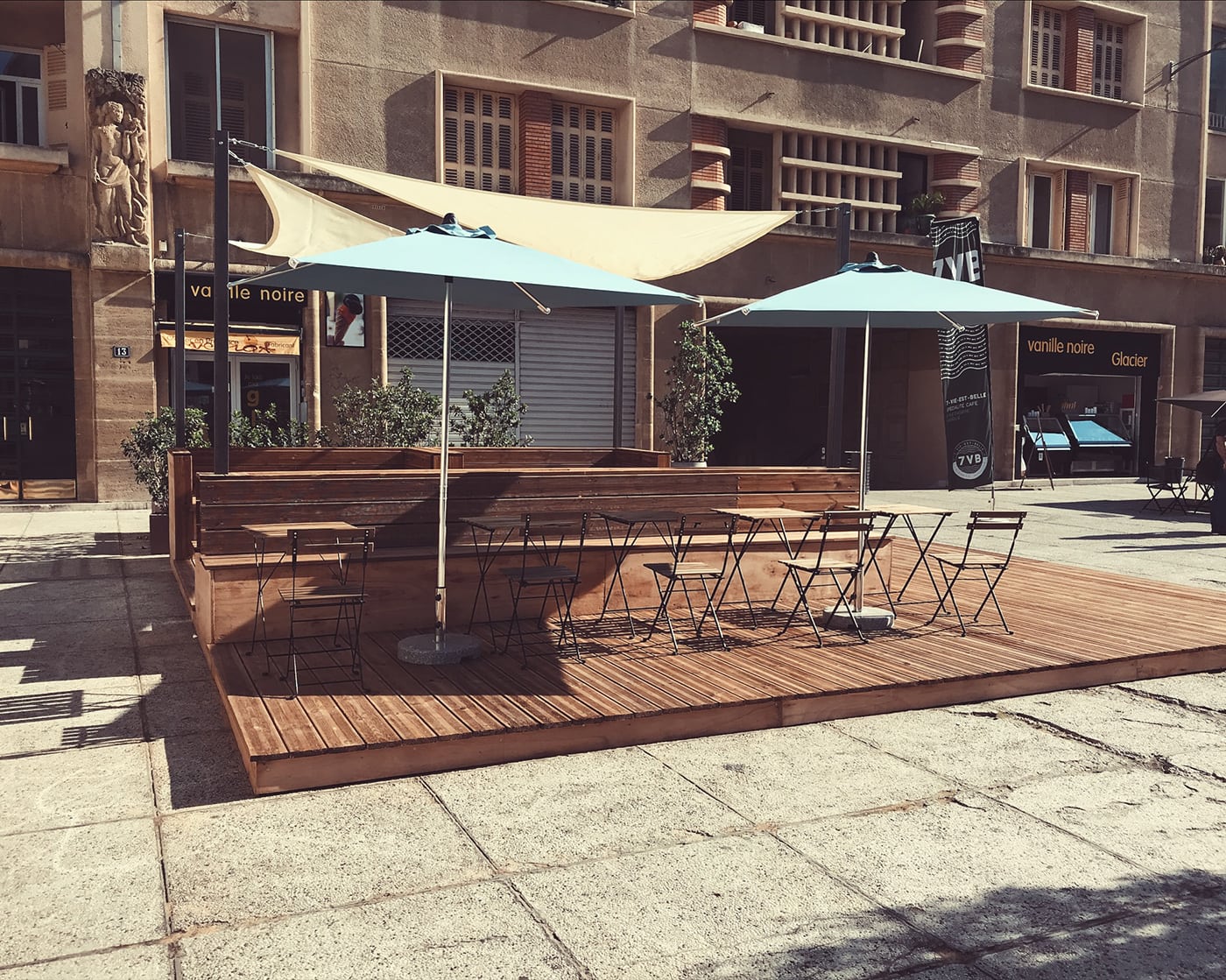 WHAT WE ARE LEARNING 
Many are lonely or looking for friendship. Some need support, others just need a break or to know they're not the only one going through this season or having the same challenges with their little ones.  Community is a huge need for moms and I know this first hand. I love watching the cafe become a place mom's gather and find this kind of community. I love being able to build friendships with them and listen to their stories. Thank you for your prayers as these relationships grow that it would lead them to a place where they can know our loving God personally as well.  
EXPANSION 
We have just finished building our upstairs terrace!! With summer here people do not want to be stuck inside and we knew it was going to be necessary to give an inviting outdoor space. Since the terrace has been built we have had so many neighbors come around asking, what is it? We get to share about the church and the cafe and it's been incredible to see the response from our neighborhood! They love how it makes the area a place people want to come to. In their words this is already a blessing for the community and we are just starting to serve on it. We look forward to sharing all the memories and conversations that will be held in this beautiful space.