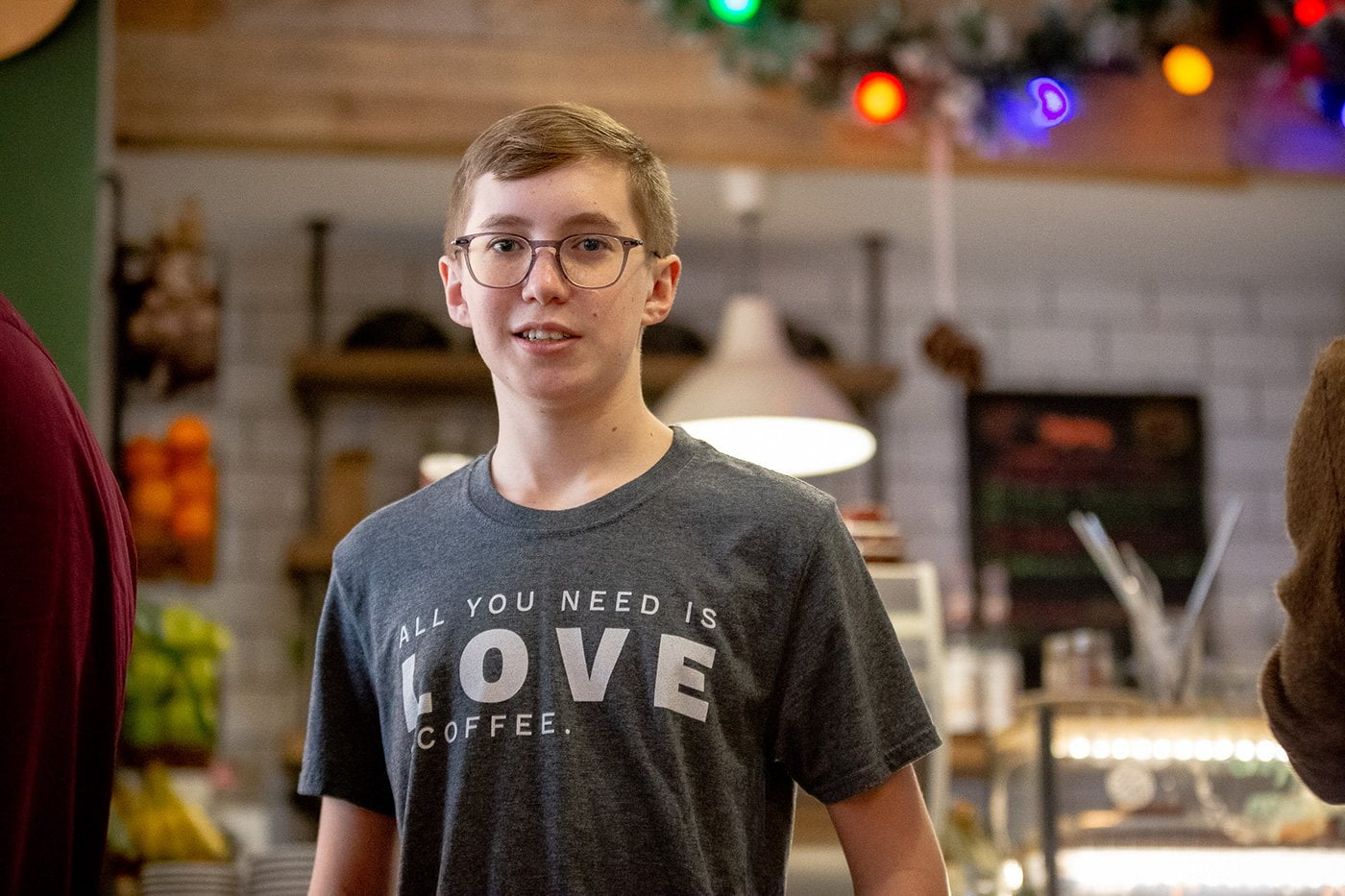 We are driven to connect and build bridges for those who are experiencing His presence for the first time into a deeper community, God's people: the church. A couple months ago we launched our first small group from our coffee community as a way to live life a little deeper and create a safe place to talk about faith. Through this avenue we have had the ability to share what a relationship with Christ is for us and how we believe in an active and living God!  
"All you need is love and coffee" 
is a t-shirt message our volunteers wear. It's also the truth and message that we live by and are committed to sharing with all we can whether it's the lady we get our bread from, the family we purchase our fresh fruits and vegetables from, the business up the road where several workers come in to get their afternoon coffee, the volunteers who come to be a part of our team and community, or the group of students who 
spend hours studying in our cafe (just to name a few). Where would I be without God's love, His unconditional, unending, as far as the east is from the west love that Has given me hope, peace, endurance 
when I'm tired, comfort when I'm sad, my source of joy, peace when I'm overwhelmed and my rock when life just seems like a massive storm. Where would you be without His love? How great is it that we can also give that as a gift to someone else?
 Thank you for helping us meet everyone's need for love… and a great cup of coffee too!